WORKS
TUIKI - One mouth,cup
Concept
It is a cup and a cup that makes use of Tsuiki copperware, a traditional craft of Niigata.
Dare to make the handle part careless, you will find a new way to enjoy finding the angle and finger placement that fits your hand.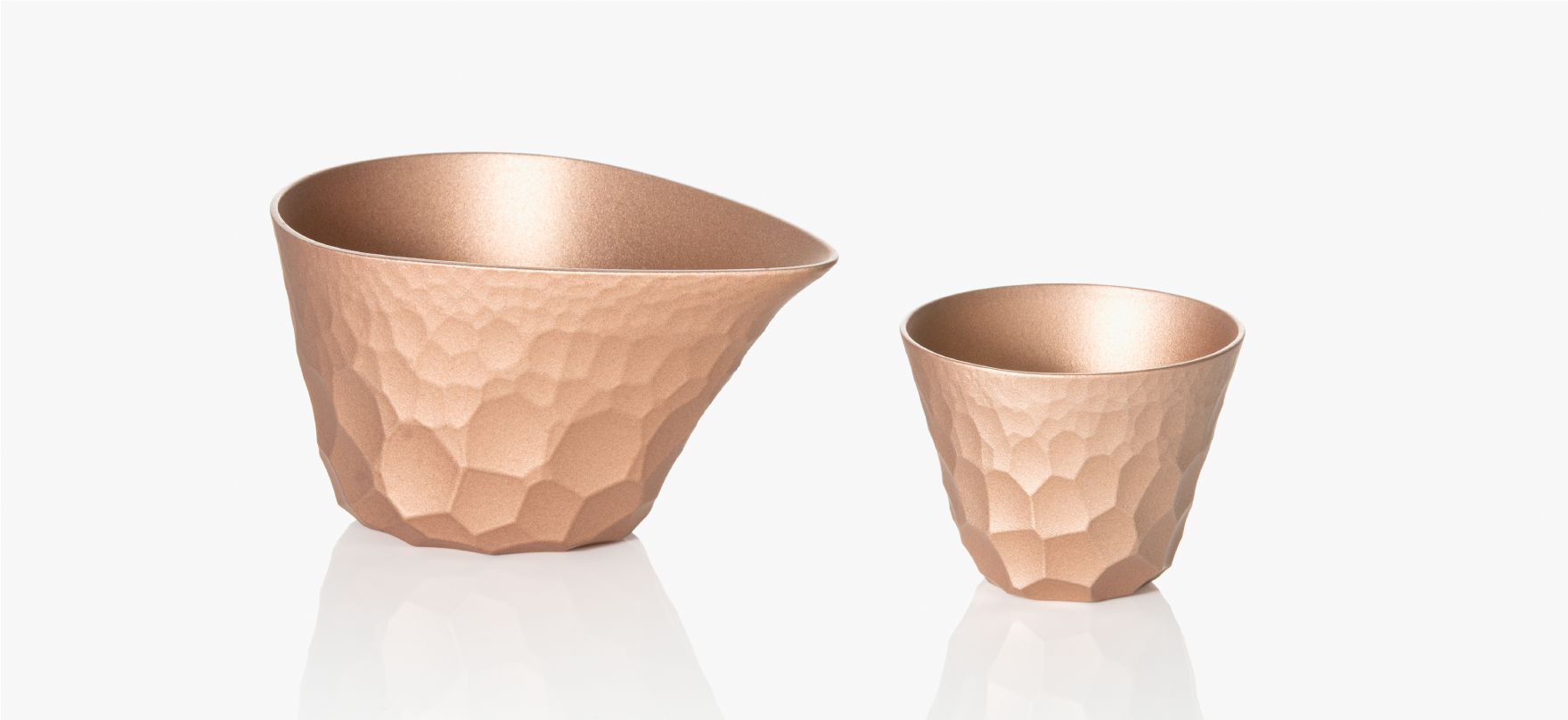 While maintaining the tradition, the attachment increases each time it is used.
We thought that a little ingenuity would lead to long use of copperware, which would lead to a rich lifestyle.